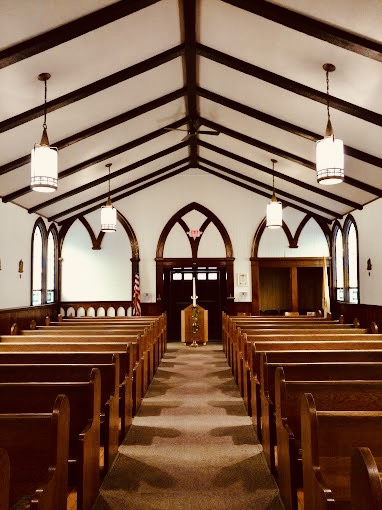 Photo Credit: Roslyn Webber
Cheerfulness strengthens the heart and helps us to persevere. A servant of God ought always to be in good spirits. Charity and cheerfulness, or charity and humility, should be our motto.
Saint Philip, one of the glories of Florence, was born of an illustrious Christian family in that city of Tuscany, in 1515. His parents lived in the fear of God and the observance of His commandments, and raised their son to be obedient and respectful. Already when he was five years old, he was called good little Philip. He lost his mother while still very young, and it seemed he should have died himself when he was about eight or nine years old. He fell, along with a horse, onto a pavement from a certain height. Though the horse landed on top of him, he was entirely uninjured. He attributed his preservation to a special intervention of God, destined to permit him to dedicate his life to the service of God.
The Oratory
The famous Society of Saint Philip, called The Oratory, began when a group of good priests joined him in giving instructions and conferences and presiding prayers; for them he drew up some rules which were soon approved. He became renowned all over Italy for the instances of bilocation which were duly verified during his lifetime. Many holy servants of God were formed in the Oratory, a society of studious priests, made ready by ten years of preparation in the common life for a service founded on sacerdotal perfection. Saint Philip died peacefully in 1595 on the Feast of Corpus Christi at the age of 80, having been ill for only one day. He bears the noble titles of Patron of Works of Youth, and Apostle of Rome.
Sacred Heart Church
27 Harper Street
Stamford, NY 12455
St. Philip Neri Church
60676 NY-30
Grand Gorge, NY 12474
Sacred Heart Church, Stamford
Saturdays—4:30pm Vigil Mass
Fridays—12:00pm Mass
Reconciliation/Confession—Saturdays 3:30-4:15pm
St. Philip Neri, Grand Gorge
Sundays—8:00am Mass
Reconciliation/Confession—Sundays 7:30-8:00am
Sacred Heart Rectory/Parish Office
27 Harper Street
Stamford, NY 12167
New Office Hours:
Tu, W, Th
9:30 am - 12:00 pm
12:30 pm - 3:00 pm
Phone: (607) 652-7170
email: SHStamfo@rcda.org